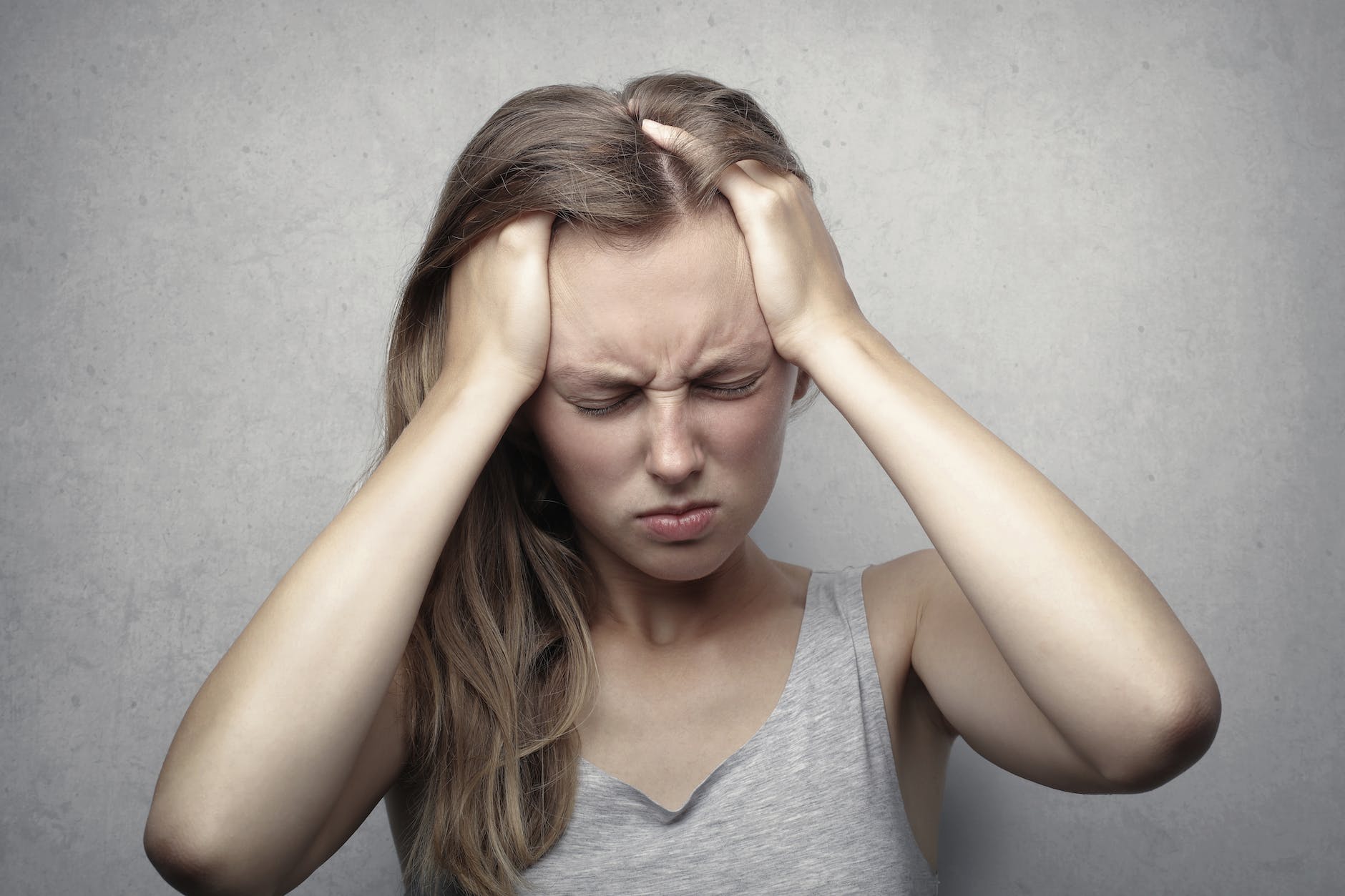 How To Stop Hair Loss From Stress? Stress Management Techniques
Probably, you have heard about the relationship between stress and hair loss here we go to tell you how to stop hair loss from stress. Usually, during a shock and stress event of your life, you often find strands of hair in your shower drain and on your pillowcase. Actually, this situation increases curiosity about the link between stress and hair loss. In actual fact, everyone has ups and downs in their lives so emotional and stress full events like death, divorce, and family issues are too common. it is natural to feel anxious about how stress can disturb your whole body. Moreover, you people may be thinking if stress or anxiety is to blame or not for hair loss. How to stop hair loss from stress so, here's what you should be aware of stress and hair loss. 
Can Stress Result in Hair Loss?
Is there any truth that claims hair loss from stress? As you know, stress levels can be high and may be damaging to your whole body and sometimes may lead to less hair on your head. Actually, not only stress and anxiety play a role in hair loss. Almost, there are some associated conditions and types that can provoke hair loss from stress.
Types & Conditions Of Hair Loss From Stress:
Most importantly, your all hair loss is not caused by stress. In fact, you people have to know about the types and conditions linked with high-stress levels.
These associated types and conditions are discussed below:
Trichotillomania
Very firstly, Trichotillomania is the psychological condition in which when you are tensed or stressed, you pull your hair directly. Generally, to deal with negative emotions like anxiety or stress people often pull hair from heads, faces, and other body parts. Conclusively, trichotillomania is a hair-pulling disorder that causes hair loss from stress. More often, it is found in preteens.
Alopecia areata ( AA )
Firstly, Alopecia Areata is a common issue in society. Secondly, Alopecia areata ( AA ) is an immunological disease. In this condition, your hair follicles become weakened due to the attack of your body's immune system which results in hair falling and thinning. With alopecia areata, you can see the loss of hair in round patches which leads to proper baldness. In the United States, it causes hair loss in six million people including both men and women.
Telogen effluvium
Lastly, Telogen effluvium is known as the resting condition that put your hair follicles into the resting phase under stress. Furthermore, new hair strands are not produced and can fall out more easily, even if you are just combing, washing, and touching it. According to dermatologists, telogen effluvium may be the second most common type of hair loss from stress.
Is Hair Loss From Stress Everlasting?
Hair loss from stress is a temporary loss not permanent. There are 100,000 hair follicles in the average human scalp. However, If you timely control your anxiety it is possible for hair to grow back in time. Hair growth rate can be different and commonly takes place in a cycle of four phases.
Anagen phase of hair growth
The very first phase in hair growth is the anagen phase and known as the growing phase. Usually, it lasts for a couple of months or years ( 2-7 years ).
Catagen phase of hair growth
Secondly, the catagen phase takes place when hair follicles begin to shrink. This phase is a short phase of two weeks.
Telogen phase of hair growth
Thirdly, there is a phase known as the telogen phase. This is a three-month resting phase.
Exogen phase of hair growth
Lastly, the exogen phase takes place when the hair follicle sheds the hair and starts new growth.
What Can You Do To Prevent Hair Loss From Stress
How can you stop hair loss from stress? Luckily, there are a number of methods and things that you can do to prevent or stop your hair loss from stress, and the best ways are discussed below:
Diet: Mediterranean diet, proteins, vitamin A
Mediterranean diet mostly includes plant-based products like raw vegetables. fruits, beans, seeds, whole grains, nuts, and many more. For better results, you should consume a high amount of this plant food for more than three days a week.
Our hair follicles are made up of a protein named keratin ( protein ). You should take enough protein in your diet and moreover eating a diet rich in protein may help in preventing hair loss from stress. So, the best protein sources for you are mentioned below:
Eggs
white meat
peas and beans
red meat
walnuts
oysters
peanut
soybeans
Vitamin A is somewhat made up of retinoid which influences the hair cycle and therefore helps in healthy hair growth. You can have vitamin A from sweet potatoes, sweet peppers, dairy products, spinach, and many more
Essential Oils: Coconut oil, Almond oil
Essential oils play a key role to stop hair loss from stress. However, researchers believe that essential oils like coconut oil, lavender oil, olive oil, and almond oil help to prevent damage from
ultraviolet (UV) light exposure. Furthermore, protecting your hair from breakage and massaging them into the scalp increases blood flow in the head.
Hair care rules for healthy hair
Do regular washing.
Try to use Mild shampoo with its conditioner.
Comb your hair daily.
Dry your hair with a microfiber towel.
Always use heat protection sprays and serums before heat styling.
Oil and massage your scalp to stimulate hair growth.
Do have your trims regularly.
Never tie a tight ponytail before bedtime.
Stress Management To Treat Hair Loss
How to stop hair loss from stress? Learn to manage your stress levels effectually because it may help you to reduce the risk of further hair loss. Try to work on different stress-management techniques and popular stress-managing techniques are as follows:
Breathing & Meditation
Mindful breathing and powerful meditation is the best technique to lose stress that allows you to focus on the present moment with no worries. However, make them an important part of your life.
Exercise Daily
Always try having a light workout daily because exercise is the best way to expel your stress. Usually, try to go for a walk daily and you can add up it by running, dancing, swimming, etc.
Favorite Hobbies
To eliminate stress and enhance your mental health, engage yourself with something that can literally please you, and they may be your favorite hobbies like painting, gardening, singing dancing, and many more according to your taste.
Tropical Treatments To Treat Hair Loss
In present times, there are many tropical treatments, oils, and other products which may help out to treat hair loss from stress. in fact, these treatments may be a bit more costly to you and sometimes not give productive results.
Some of these are mentioned below:
Improvements Will Be Time Taking
Treating your hair loss from stress will be time taking so keep going to treat them because improvements take time. But, if you will not see any improvement in the future then go to see your doctor